Feature
Inventory Management App Analysis (3): Inflow vs. BoxHero
If you are a business selling goods, regardless of your size, you must strive for efficient inventory management. Among many options, what would be the best inventory management app for our business? Following the first part, we will compare the features of inFlow Inventory and BoxHero, beloved inventory management solutions that replace antiquated Excel spreadsheets. How do they differ in terms of user experience, pricing policy, app integration, and other features? Let's look at the similarities and differences one by one!
Previous Inventory Management App Comparison Series:
1️⃣ Sortly vs. BoxHero
2️⃣ Zoho vs. BoxHero
1. User experience
inFlow Inventory: A unique feature of inFlow Inventory is that you can customize the inventory management and order management menus on the dashboard as you wish. Also, user settings are possible down to minor details, such as restricting the access of team members by menu. However, because the menu items are finely divided, it takes a long time to find the desired function and the user experience is somewhat confounding, such as having to install a separate barcode system to print barcodes. Although they offer tutorials and phone consultations, there is a barrier to entry for beginners.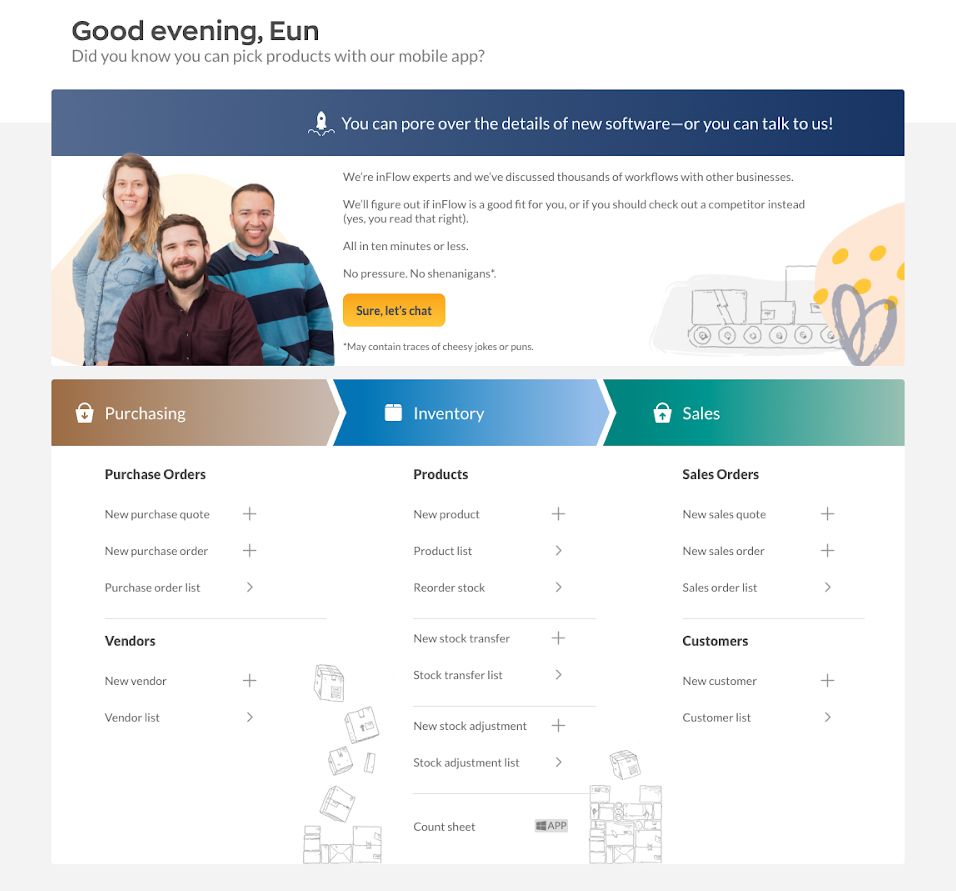 BoxHero: Like inFlow Inventory, it offers inventory management (incoming, outgoing, adjustment) and order management (purchasing and sales) functions, but all functions can be seen at a glance on the menu bar, so you won't have any trouble finding the function you want. Also, you can easily create and print barcodes without having to install a separate barcode system, which is convenient. Most of the functions necessary for inventory management are implemented on both PC and mobile, and with an intuitive UI/UX that can be used easily without a tutorial, even beginners can quickly onboard to the solution.
2. Pricing Policy
inFlow Inventory: You can try the trial version for 14 days for free, where you can use all features without restrictions. However, it's a bit disappointing that the free trial period is short for experiencing all the features and user settings. After the free trial, you need to select one of the pricing options: Entrepreneur, Small Business, Mid-Size, and Enterprise. The more advanced options you choose, the more features you can use, but the subscription is expensive compared to other inventory management apps, ranging from $89 to $1,055 per month (based on annual payment). They also offer up to 10 hours of setup support services for paying customers, which implies that a separate onboarding process is required to use the solution.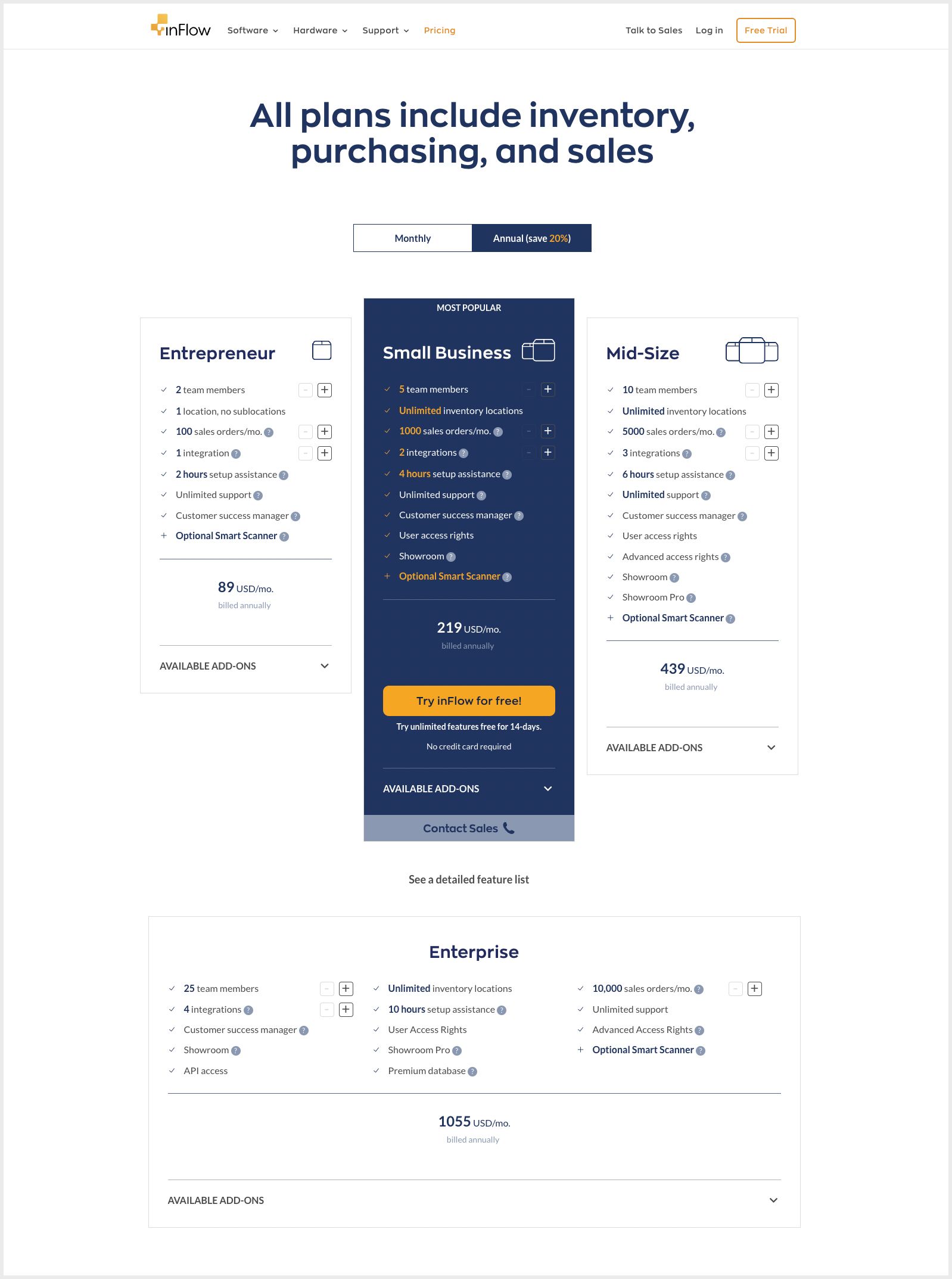 BoxHero: It comes with a complimentary free trial period of 30 days, where you can use all the features without restrictions. As the user interface is intuitive, you can freely utilize all the features of BoxHero from the day of the free trial, allowing you to enjoy the benefits of using an inventory management app. After the free trial period, you can switch to a relatively inexpensive business subscription that costs $18 per month (based on annual payment). As your business grows and the number of members, locations, and items increases, small incremental fees are charged for added capacity.
3. App Integration
inFlow Inventory: Supports integration with various e-commerce platforms such as Amazon, eBay, Etsy, Shopify, and accounting and POS programs. They provide an open API that anyone can use, so it can be utilized in other platforms or software.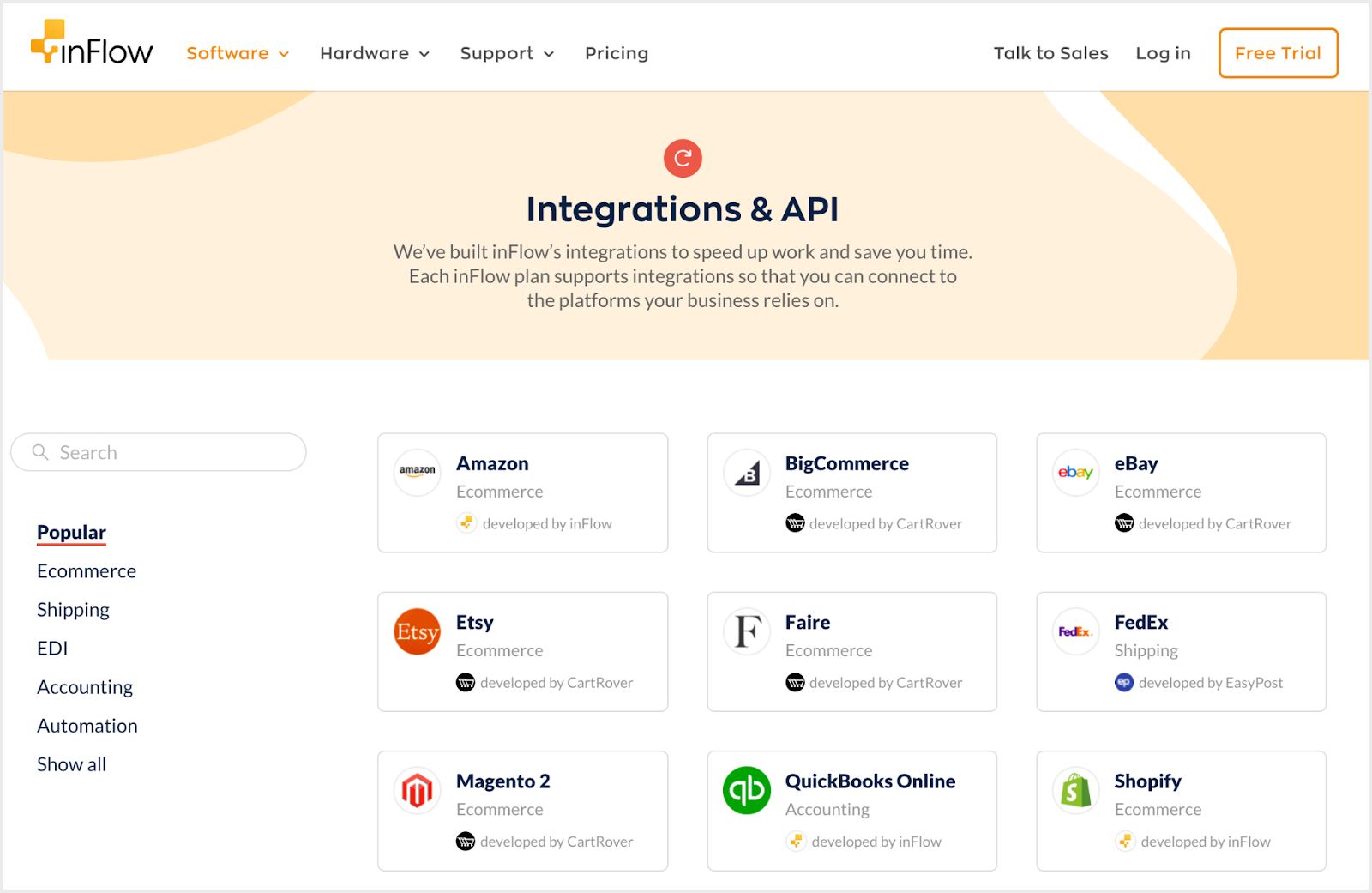 Boxhero: In the past, they supported integration with Shopify and Naver SmartStore, but they currently do not offer integration features with other apps, including open APIs. To make the customers' lives easier, they plan to support new features soon according to the product development agenda.
4. Other Features
inFlow Inventory: It has a B2B portal feature that allows you to post real-time updates of inventory information as a public link on product detail pages. They support obtaining a license to use GTIN numbers and UPC barcodes which are required to supply goods to retail businesses such as Amazon and Walmart for $30. Their own smart barcode scanner is also available at $1,399.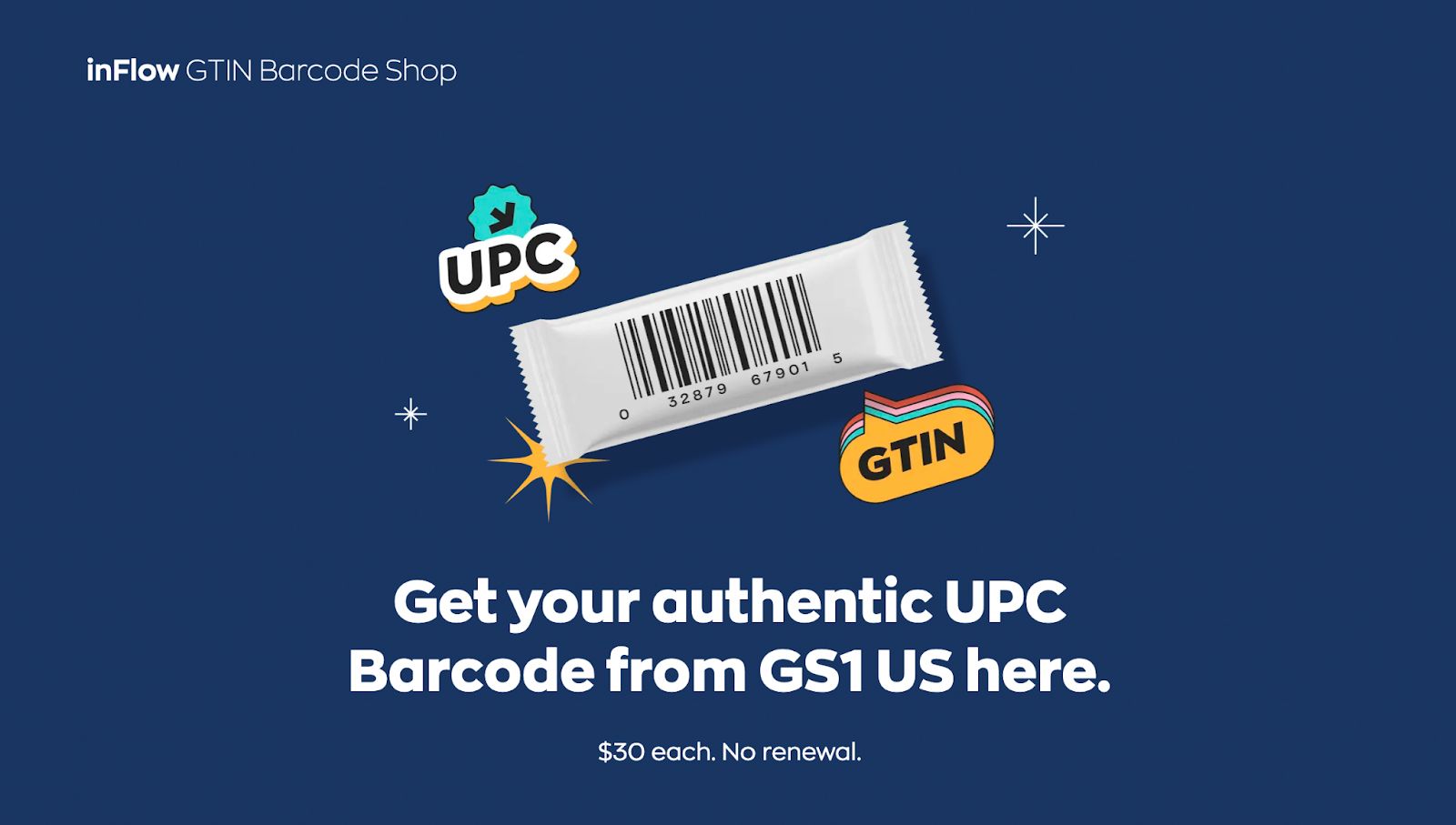 BoxHero: You can use the features that inFlow Inventory provides, such as inventory summary, history, safety stock setting, inventory shortage notification, and member access customization, in a much more intuitive way. They also provide an inventory link feature that allows those who are not team members to check the inventory information registered in BoxHero. You can expose stocks of a specific product or its general availability through detailed public settings.
💡
Learn more about Boxhero's inventory link feature
here
!
---
Both inFlow Inventory and BoxHero are useful solutions for businesses of various sizes to manage inventory. If you want to use detailed user settings and various app integration features, we recommend inFlow Inventory despite the complicated onboarding process. If you want a simple, easy-to-use user experience that even beginners can quickly adapt to at a reasonable price, we recommend BoxHero.

Click the button below to try out all of BoxHero's features right now without any cumbersome procedures, and find an inventory management app that best suits your business needs!